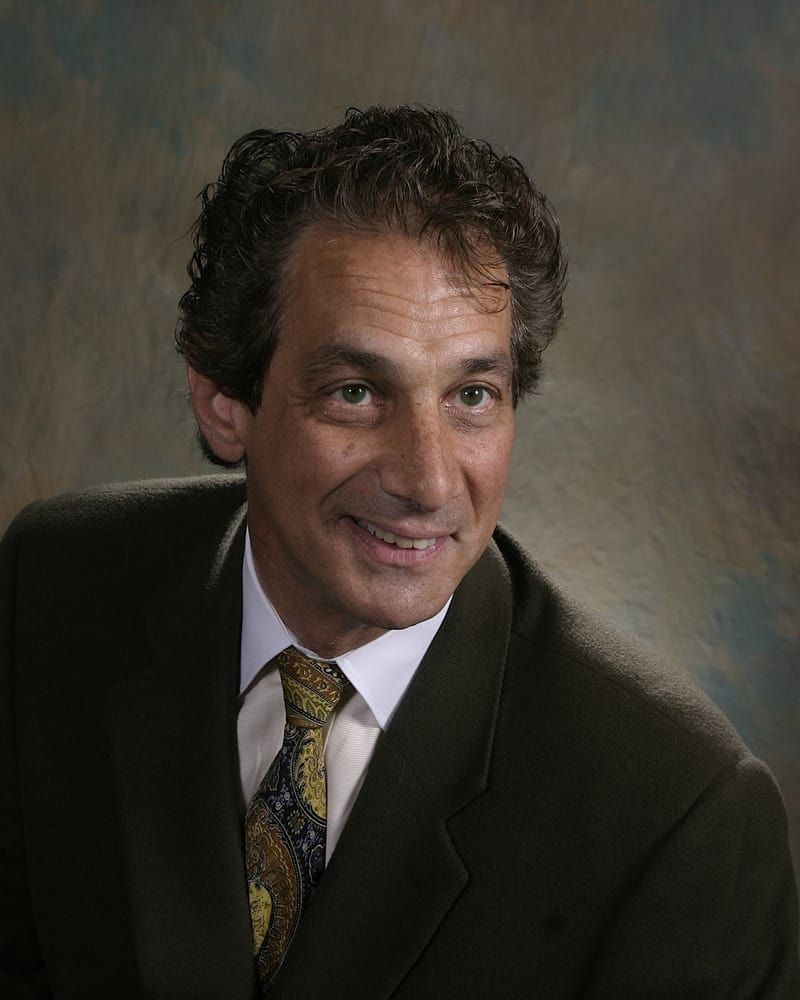 Neurosurgeon
 
Mark S. Stern, MD, is board certified by the American Board of Neurosurgery. He is an active member of the American Association of Neurosurgeons, California Neurosurgeons Association, San Diego Academy of Neurosurgeons, and American Medical Association among others.
Dr. Stern was born and raised in Brooklyn, New York in an underprivileged community and endured great hardships, both socially and financially, to reach where he is today. He attended Brooklyn Technical High School which is the only engineering high school in North America.  As an undergraduate student, he began his Bachelor's degree in engineering, but switched his interests to biological sciences.  After excelling in his undergraduate career and playing football, briefly at Adelphi University, he was encouraged by his father to pursue a path in neurosurgery.  He began his medical training at the Albany Medical College in New York. While in medical school, he was awarded a fellowship in oncology at Leads Infirmary in Leads, England. Upon completing his fellowship, he accepted an internship and residency at Georgetown University, where he was immersed in general surgery. His primary interest however remained spinal disorders, pain management, and pediatric neurosurgery. During this time, he focused on writing a number of research articles on these topics and would eventually be rewarded with a fellowship in neurological surgery from the National Institute of Health (NIH).
Upon completion of this second fellowship, Dr. Stern moved to Los Angeles to finish his residency training at the University of Southern California. Here he continued to perfect his microsurgical skills in the areas of vascular tumors, aneurysms, cranial base brain tumors, and all manner of spinal pathology.
He has been practicing in Escondido for the past 30 years. Dr. Stern is currently the chief of the division of neurosurgery at Palomar Medical Center. Under his leadership, he has instituted a number of protocols at both hospitals such as Radiosurgery, Stereotactic surgery and minimally invasive neurosurgery and micro neurosurgery. However, one of the most important items brought by Dr. Stern was the introduction of breakthrough technology, such as image-guided procedures, to our North County hospitals. His persistence to use new technology to provide high quality and efficient care has enhanced the success rate of numerous surgeries. In addition, he has immensely reduced hospital costs by identifying extraneous equipment that was deemed unnecessary.
Dr. Stern has three wonderful children. His daughter, Madison is 25 years old and has a degree in business administration. She lives in New York and works for the Jewish Museum of History. His son, Judson, is 22 years old and is currently attending Mesa College majoring in Neuroscience. Dr. Stern's youngest son, Harrison, is 20 years old and is currently attending Sonoma State University. Not only is he double majoring in Computer Science and Business/ Economics, but we are proud to say that he is also on the Dean's List.
Dr. Stern currently lives in La Jolla with his two golden retrievers, Spike and Alegro. Proven to be adaptable to all kinds of weather, in his spare time, Dr. Stern likes to ski and surf.
Dr. Stern continues to strive for excellence as the only option in his practice, and welcomes the opportunity to provide the care, education, and professionalism that you require.