We'd love to hear from you! Please use the comment box below to leave any comment or feedback on your overall experience.
"Dr Stern you are the best in my book . I dealt with leg hip and back pain for a minimum of 30 years you did a new kind of surgery on my lower back which took care of all the pain that I had . I have been pain free now for going on 3 yrs.and going strong."
Terry P.
"Thanks to Dr Stern that after years of lower back pain he did surgery on my L5 S1 and within a few hrs I was pain free just like a miracle going on 4 month after surgery and still no pain I'm like a knew man thanks dr Stern your the best."
Joel S.
"Dr Stern is the BEST surgeon ever! He listens to his patients and truly understands what his patients are going through. I recommend him and his friend caring staff to anyone and everyone."
Tracy G.
"Awesome staff and incredibly helpful and knowledgeable doctors."
Dominick C.
"Dr. Stern was great he operated on my back and used what's called a spinal cord stimulator and implanted it. For the first time in 20 years my back is not bothering me.
I highly recommend it. Boston Scientific who makes the unit the girls that took care of me were just amazing and it is not as invasive as full blown back surgery."
Bridget D.
"Mark Stern MD
705 East Ohio Avenue
Escondido, CA 92025
Dear Doctor Stern,
At the direction of the Chies of Staff, Dr. Franklin Martin (Palomar Medical Center Escondido and Paloar Medical Center Downtown Escondido) and Dr. Charles Callery (Palomar Medical Center Poway), I am authorized to share with you your most impressive patient satisfaction scores for the 6 month period ending June 30, 2018. Your score places you in the top decile of all physicians who care for patients in the acutre care setting in the United States. And while it is important to know that your "Patient First" commitment is recognized by the patients under your care, it is just as important to know that these scores have been shown to be excellent surrogate markers for quality and patient safety.
Achieving top decile performance is a monumental feat. Perhaps the only accomplishment greater than top decile performance is maintaining this performance over it me. Every six months the Quality Office will provide you with a rolling 6 month report. From a strictly statistical point of view the higher the number of patients who submitted surveys, the greater the chance you will repeat this magnificent performance. If your "n" exceeds 30, you will likely continue your top decile performance as long as you exhibit the same behaviors that have been so successful in the past.
Your top decile performance is based on 5 patient surveys received by Press Ganey, the independent third party administrator who is also responsible for submitting these results to the Centers for Medicare and Medicaid Services (CMS). The survey results place you in the 98th percentile of physicians in the United States. Congratulations.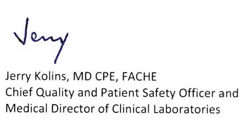 "
"Came in with a severe/ruptured disk. Battled it out until surgery was the only option. Dr stern gave me a detail explanation of what was going to happen the day leading up to the surgery. He explained the procedure as well. Made me feel extremely comfortable with my decision to go on with surgery. The staff at the office were always friendly and professional. 3 hours after surgery I was finally walking straight with no pain what so ever. Not only did he fix my back he also gave me my life back! 3 weeks post op-I'm feeling great! Absolutely no regrets with dr stern!"
Venividivicib181
"What can i say, Dr. Stern and his team are the greatest. He has done few surgeries on me and he continues to help me get better and feel better.. THANK YOU DR. STERN AND HIS STAFF"
Liz A.
"Dr. Stern is an incredible Dr. I have known him since 1989. He was very well trained and stays informed on all of the new procedures and technology. He has provided me with the best Neurosurgical care possible. He is a sincere and caring person."
Gail C.